FINANCIAL PLANNING SOFTWARE
Bottom line, the most agile financial planning software.
With Workday Adaptive Planning, you can effortlessly adapt, forecast, and pivot. So finance can drive strategy—not just compile numbers.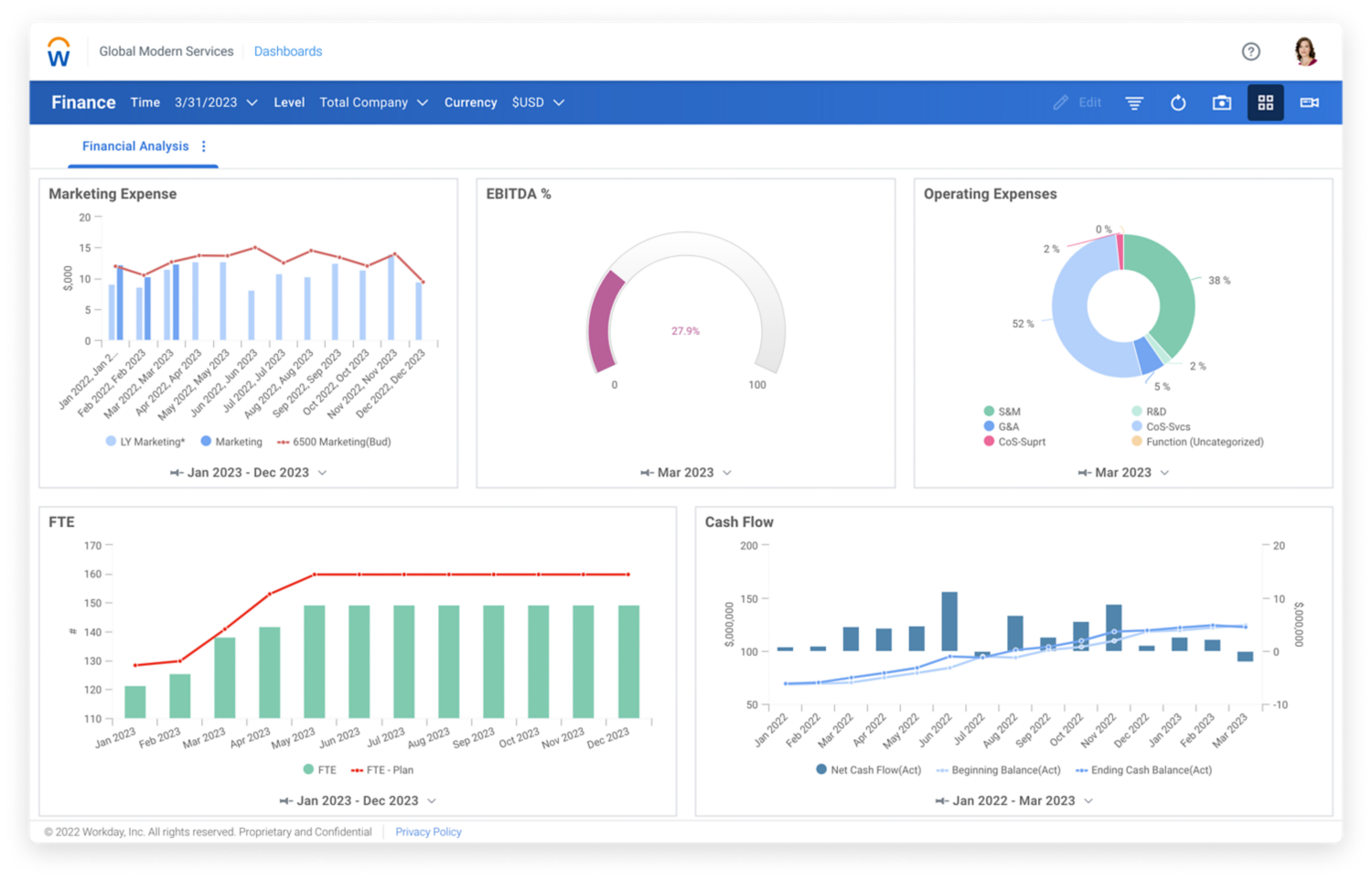 The world's leading companies trust Workday.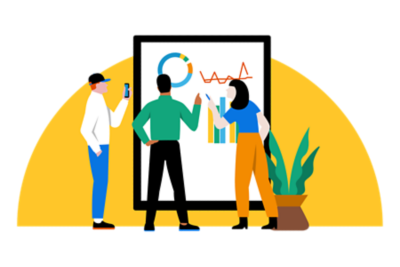 We empower FP&A to lead strategically.
Foster collaboration between business functions.
Easy-to-use and flexible self-service variance reports encourage company-wide adoption.
Make more accurate, data-driven decisions.
With the ability to drill across data and create real-time what-if analysis, your plans will more accurately reflect your business.
Identify and act on opportunities and challenges.
Easily create and test models with advanced analytics so you can find your optimal growth path and act quickly when things change.
Move forward faster.
Keep up with change. The in-memory engine powered by machine learning in Workday Adaptive Planning delivers flexibility to adjust your plans as fast as change happens.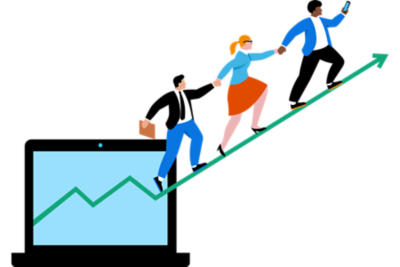 Budgeting and forecasting.
Use our world-class budgeting, forecasting, and planning solution to keep up with today's ever-changing business landscape.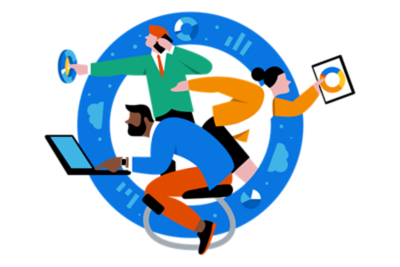 Scenario planning.
Leverage our nimble and data-driven financial modeling capabilities for deeper insights that guide smarter strategy and better planning.
Analytics and reporting.
Report faster and more accurately with tailored reports and dashboards, interactive data visualizations, and numbers you can trust.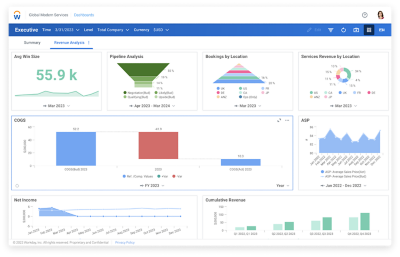 See what Workday Adaptive Planning can do for your business.
We can help you automate and streamline your finance processes so you'll have more time to guide strategy and support business growth. And, because Workday Adaptive Planning works with any ERP/GL or other data source, you can get value right away.
70%
shorter planning cycle times.*
50%
increased productivity.*
*Based on average results from Workday Adaptive Planning users.

"We never really had a very robust planning capability before. Workday Adaptive Planning opened our eyes to what's possible."
Workday Adaptive Planning FAQs.
Can I get Workday Adaptive Planning without purchasing other Workday products?
Absolutely. You can get Workday Adaptive Planning whether you have another Workday application or not. Our software works with any ERP/GL or other enterprise system (e.g. HR, CRM, Capital, etc.).
What types of data source can Workday Adaptive Planning integrate with?
Workday Adaptive Planning is open with a purpose-built integration framework, allowing customers to integrate any data source from their systems including ERP/GL, CRM, HR, PSA, and more. Over 300 unique systems can connect to Workday Adaptive Planning.
How quickly can Workday Adaptive Planning be deployed?
Workday Adaptive Planning is fast to deploy with rapid return on investment. Average deployment time is 4.5 months, even for some of the world's largest companies.
What size organizations and industries are a best fit for Workday Adaptive Planning?
Workday Adaptive Planning is designed to support even the most complex planning requirements—so it can work for any organization. 
We have customers  across all industries, geographies, and company size.
Did Workday acquire Adaptive Insights?
Yes. We acquired Adaptive Insights in 2018 and it's now Workday Adaptive Planning. As part of the Workday enterprise management cloud, Workday Adaptive Planning continues to deliver  the best-in-class enterprise planning solution to our thousands of customers.
Financial planning resources just for you.
Try Workday Adaptive Planning.
See how continuous planning works.