Workday Adaptive Planning Software
Enterprise planning for a changing world.
Make better decisions faster with our flexible and easy-to-use enterprise planning software. Workday Adaptive Planning easily connects with any ERP/GL or other data sources.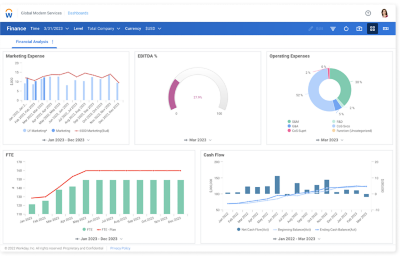 Financial planning.
Flexible budgeting, scenario planning, and reporting let you continuously plan for what's next and respond to changes with agility.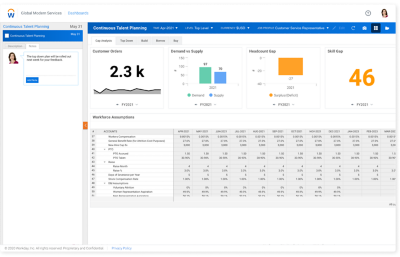 Workforce planning.
Plan for the skills you need today and tomorrow by department, cost center, level, location, and more.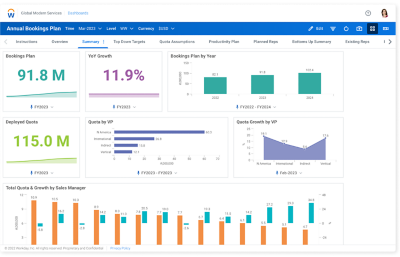 Sales planning.
Dynamically plan sales resources, set quotas, and optimize rep capacity—all while keeping your eye on the bottom line.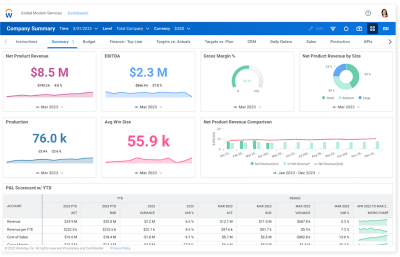 Operational planning.
Enable company-wide planning in concert with finance, and drive better collaboration across departments and functions.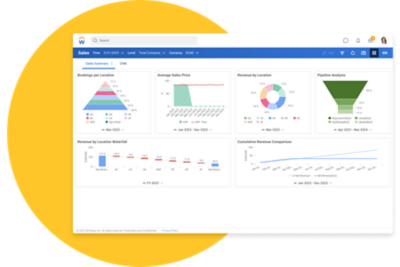 Why Workday Adaptive Planning.
Move forward faster with Workday Adaptive Planning—the only enterprise planning platform you need for a changing world.
Run your business with speed and agility with a true cloud platform.
Access visual dashboards and self-service reports to improve decision-making and pivot when things change.
Easily deploy and configure Workday Adaptive Planning so you can achieve faster time-to-value.

Five steps to integrate financial and workforce planning using xP&A
Enterprise planning resources just for you.
Try Workday Adaptive Planning.
See how continuous planning works.